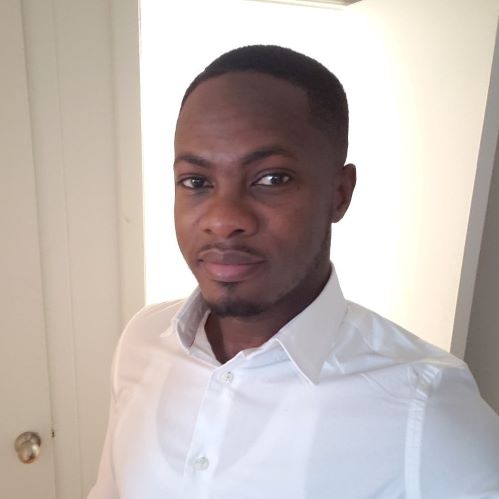 Boukari Yameogo
I'm a Data Scientist
I'm Boukari Yameogo and
Data Scientist
I am very passionate about using data science fields such as machine learning and deep learning to solve real world problems and business cases. I have learned and developed strong skills in this field by developing real world projects. As a very interesting project, I developed a deep learning model, specially a NLP (Natural Language Processing) model to answer to some real questions, given a context. I used state-of-the-art transformers model to realise this project. In order to be a full stack data scientist, I developed some skills in software and web development to deploy the machine models I use to develop. As an example of application, I developed a WPF (Window Presentation Foundation) with C# for inventory management (Available in project section). Others project I developped and I'm working on are available in the project section.
Language : English / French
Github : github.com/yamess
Degree : Master Data Science
Consulting/Freelance : Available
Education
Jan. 2019 - Dec. 2020
Master In Data Science
Business Intelligence degree with specialisation in Data Science at HEC Montreal (Montreal - Quebec, Canada). Focus on Machine Learning, Deep Learning with natural language understanding and graph neural network analysis
Sept. 2012 - Oct. 2014
Master In Physics (Astrophysics)
Master in Physics with specialisation in Astrophysics and spectral analysis at Université de Moncton (Moncton - New Brunswick, Canada). Analyse stars spectral data to detect the chemical element present in their atmosphere
Sept. 2007 - Oct. 2011
Bachelor In Applied Physics
Applied Physics to energy and technology at Université de Ouagadougou (OUagadougou - Burkina Faso). Mainly focus physics engineering to solve renewable energy common problem. Design and develop a solar power installation with it's requirements.
2000-2007
Baccalaureat Série C (Secondary School)
Secondary school at Lycée Moderne de Divo (Divo - Cote d'Ivoire). This is an equivalent of secondary diploma with specialisation in Mathematics and physics.
Experience
March 2020 - Present
BI Analyst - Cyber Security at Desjardins
Extract data form databases, analyse and build dashboard and report with power bi for executive to track the vulnerabilities and make better decisions
June 2019 - Dec. 2019
BI Intern- Bank Accounting at Desjardins
Extract financial and HR data from csv and excel files, analyse and build dashboard and report with power bi for executive to track the expenses and make better decisions
Oct. 2018 - Nov. 2018
Customer Service Representative - ADT Canada
Support the customer service to answer and solve customer concerns about the services (security services).
Feb. 2015 - Aug. 2018
Customer Service Rep - Nordia
Support the customer service to help the company (Bell Canada) to retain their customers who are wiling to cancel their service (TV, Internet and Home Phone services).
Sentiment Analysis
Build, train and deploy a model to identify and categorize opinions, sentiment, attitude expressed in a piece of text. It determines whether the author attitude toward a particular context is positive, negative or neutral.
Chatbot
Build, train and deploy a conversational agent (chatbot) to dialogue with your customers and your employees. Make the agent think like a human being to have a real conversation with an human.
Customer Behavior Modeling
Analyse your customer behaviour in order to help you take better decisions, to build customer retention plans and determine customer churn. Let me persecute your data to make them confess the truth about your business.
Model Deployment
Your built and trained your model, and you don't know what to do next to get your model into production. I can help you deploy your model by building api with either flask or django.
Web Scraping
Apply python programming to scrap data from website, one time or periodically.
Visualization
Build and deploy dashboard to show up trends. I can build standing dashboards and report in Power Bi, Tableau, R shiny web app and python dash.
Sales Effectiveness
Build and train state-of-the-art model predict your sales.Use recurrent neural network and convolution neural networks to solve your time series problems
Operation Optimization
Use algorithms to optimize process and operation like supply chain operation, scheduling and travel time. Existing model or program optimization